Suitable for the ice-cold weather of recent days, MAGSYS general manager Hartmut Pagel is handing over a new set of warming stadium jackets to the successful C-Youth team of SV Westfalia Huckarde.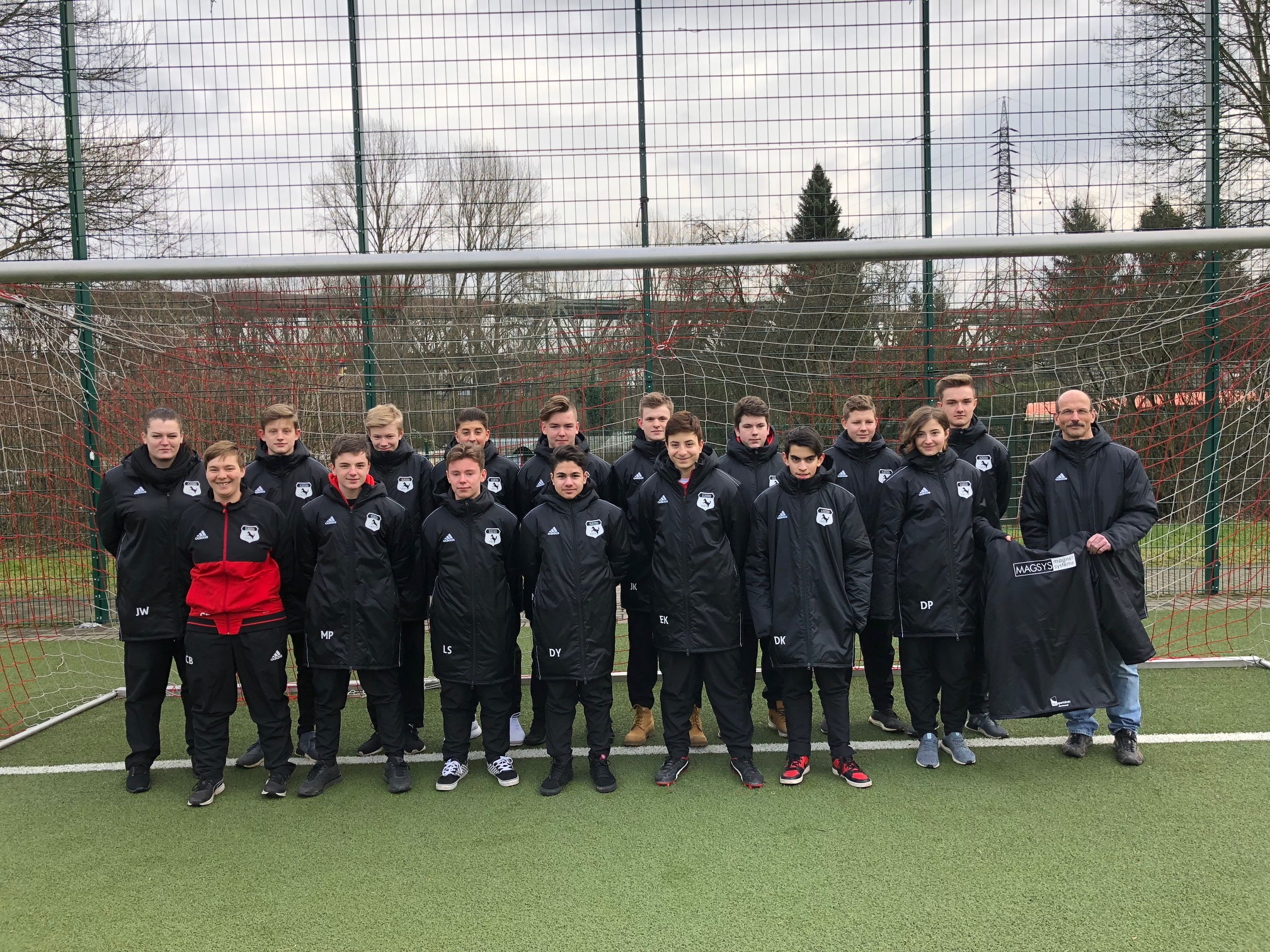 The soccer team coached by Carina Banaszynski has been unbeaten at the top of the league since the beginning of the 2017/2018 season and is aiming for promotion with the start of the second half of the season.
MAGSYS has been accompanying this successful youth team from Huckarde since its beginning days as "mini kickers" and wishes the boys and the girl much success in the next matches.