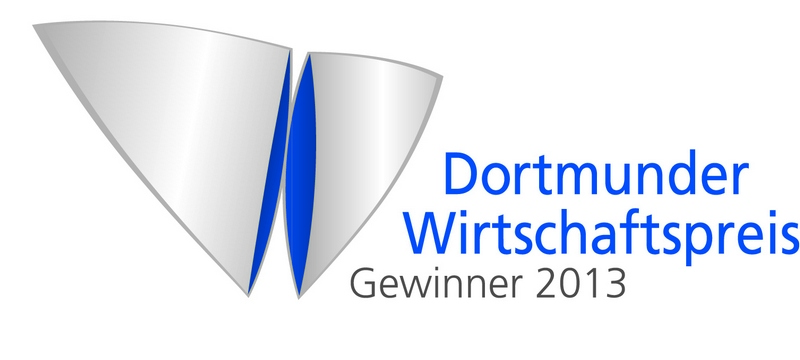 On March 21, 2014 the Prize for Economic Development in Dortmund (Dortmunder Wirtschaftspreis) was awarded for the 9th time.
In a formal ceremony, the trophy donated by Sparkasse Dortmund, was presented to Michael Kopka and Hartmut Pagel, General Managers of MAGSYS magnet systeme GmbH, in the Dortmund U.
"MAGSYS is a medium-sized Dortmund enterprise with a huge know-how which thinks and acts globally. A prime example showing that our industrial location enjoys a good reputation worldwide for quality and innovation. This achievement is honored with this prize", said Thomas Westphal, director of The City of Dortmund Economic Development Agency.
Since 2005, medium-sized enterprises from various industrial sectors which strengthen the industrial location have been awared by The City of Dortmund Economic Development Agency with this prize.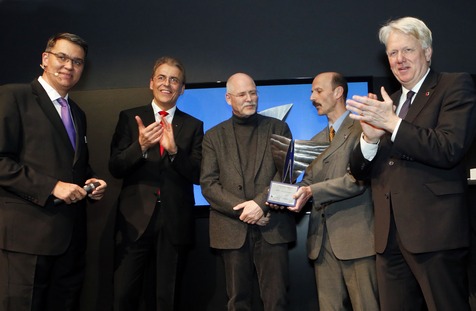 Photo: The City of Dortmund Economic Development Agency
left to right: Thomas Westphal (The City of Dortmund Economic Development Agency), Uwe Samulewicz (Sparkasse Dortmund),
Michael Kopka and Hartmut Pagel (MAGSYS), Ullrich Sierau (The City of Dortmund Mayor)